The Most Beautiful Waterfalls in Croatia: Plitvice National Park & Krka National Park
April 22, 2022
1) Plitvice Lakes National Park 
The biggest waterfall collection in Croatia is Plitvice National Park, (pronounced "PLIT-vits-uh), which became a UNESCO World Heritage Site in 1979. The lakes themselves are made up of 16 interconnected lakes filled with wooden boardwalks to explore the grounds.
The water has this magnificent, bright turquoise color that changes shades by the hour. Many people visit Croatia's waterfalls during the summer months from June-August. If you plan on coming here during this time of year expect crowds.
Personally, my favorite time to visit Plitvice is in the wintertime when the park transforms into a winter wonderland and you often have the park to yourself with significantly fewer tourists.
How to get there:
From Zagreb: 130 Km 1 Hour 49 minutes

From Zadar: 119 Km 1 Hour 33 minutes

From Split: 242 Km 2 Hours 27 minutes
Even though it is possible to visit the park for the day, I would recommend staying
in the nearby villages in an Airbnb so you're able to experience a full day at the park
and not a big portion of your day in the car.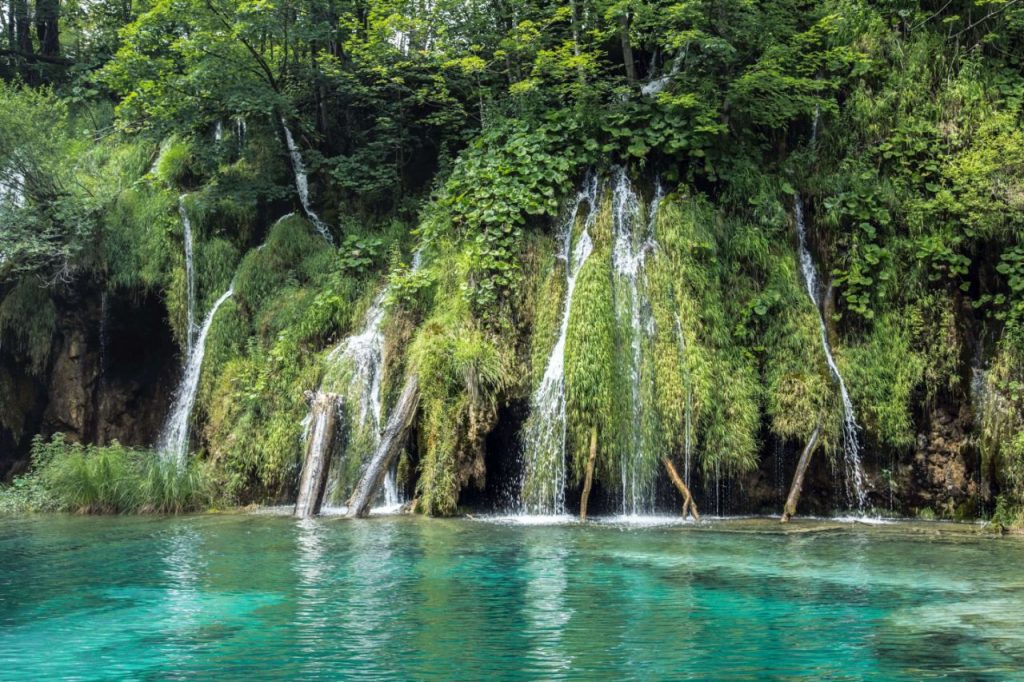 2) Krka National Park
A lot of people like to combine a day trip to Krka Waterfalls at the beginning or end of a 1 week yacht vacation in Croatia as it's located less than an hour's drive from both Split & Zadar. Split is a major hub for yacht rentals and Krka waterfalls are a spectacular day trip. The entire park has tons of hiking trails, waterfalls, and caves to discover.
You can technically drive to Krka National Park, even though there is very limited parking. The best way to visit the park is to take a picturesque boat ride from the small town of Skradin. The boat cruises along the river and it's a wonderful experience.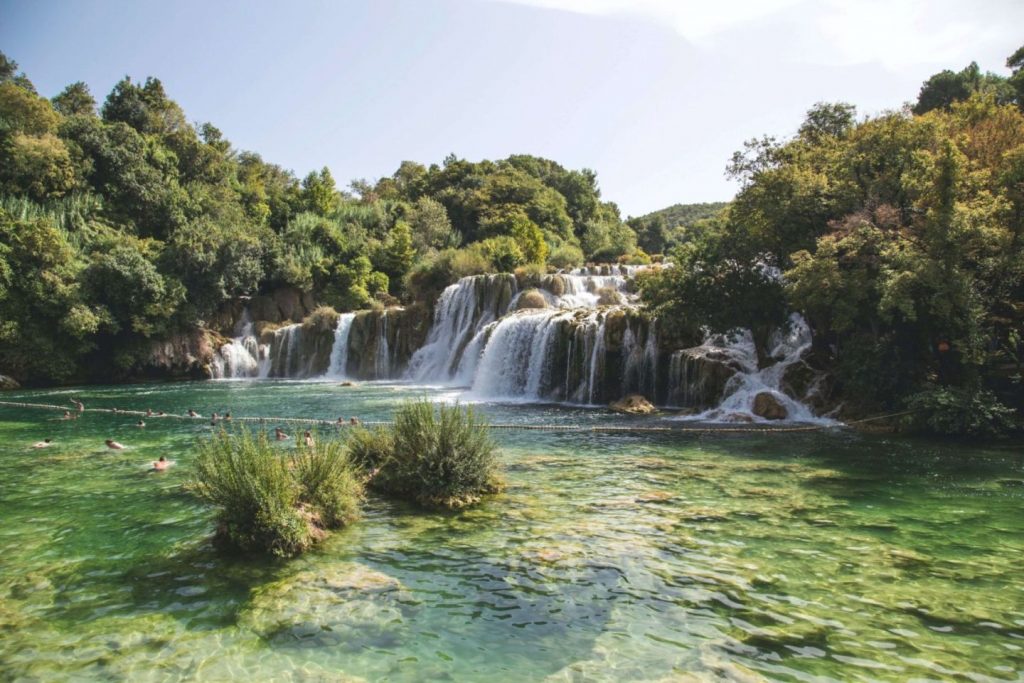 Top attractions include:
Roški slap, a 22 m high exquisite waterfall located 30 km from the 2 main

entrances. There is also an Ethno Village where the main waterfall can be

seen

Skradinski buk, the longest waterfall on the Krka River
Visovac

, which is a small island featuring a 15 th century church and a Franciscan Monastery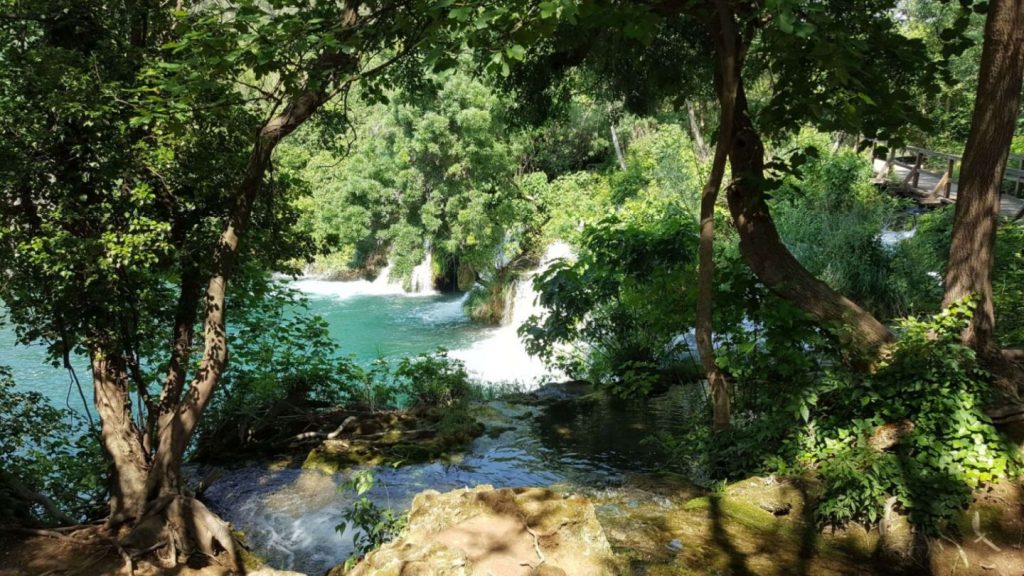 How to Get There:
From Split: 58 Km 47 Minutes

From Zadar: 77 Km 54 Minutes

From Dubrovnik: 276 Km 3 Hours 12 minutes
If you need help planning your Croatia Yacht Vacation we are happy to help!