Island Hvar Croatia
May 16, 2023
Are you ready to explore the Island of Hvar? The sunniest and one of the most popular and visited islands in Croatia?
It is both parties and chill-out destination, it is romantic, it has a rich history, and most delicious Mediterranean cuisine but, this island is so much more than what is initially known for. Yes, lavender fields are beautiful, and the Hvar town and the view from the Spanish fortress above the city will leave you breathless but don't stop there, go and explore more.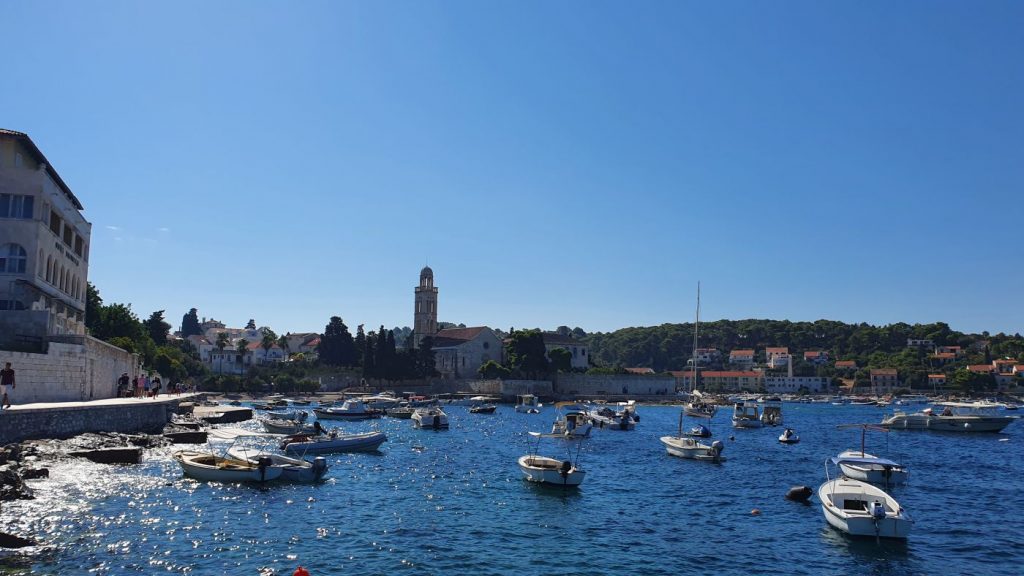 Go and find the best sunset views, explore the hidden bays, eat the most delicious food, explore all the hidden gems that island Hvar has to offer, and go beyond usual tourist routes.
Getting to Hvar is very easy, there are ferry boats and many fast lines from Split. Once you get there, renting a car, boat, or scooter is a must if you want the best out of your Island Hvar adventure. Just don't stay only in one place, that's boring, and you'll miss so much good stuff.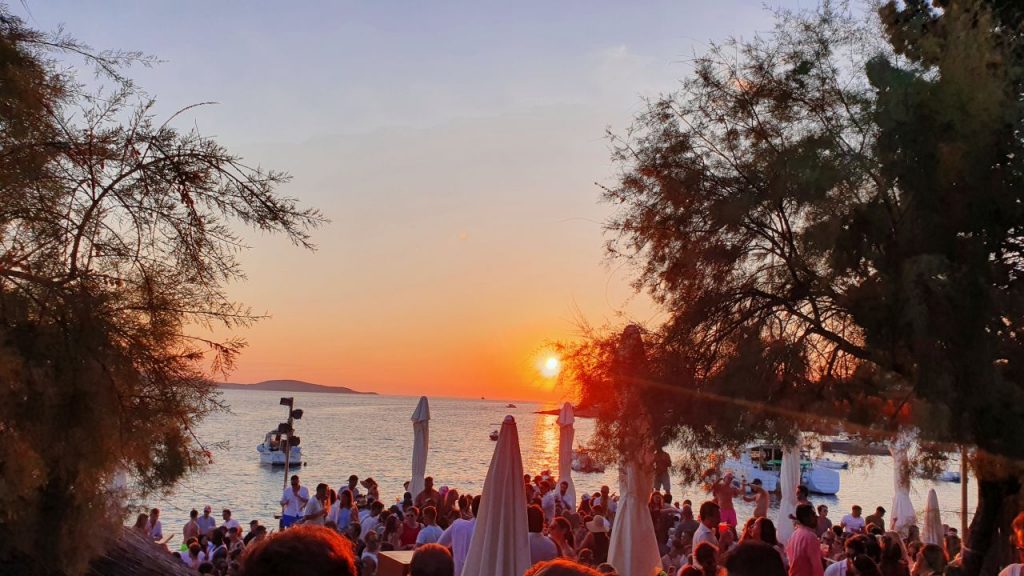 Go and set the sails for the perfect sailing adventure around the island and through the archipelago and explore its southern and northern shores. From the charming small and more quiet towns with cobbled streets, rich with history such as Stari Grad, Vrboska, and Jelsa on the northern side of the Island to the secluded bays and coves of the Island's south.
Don't miss the opportunity to sail through some of the most beautiful bays of the Adriatic Sea such as Vela Graska, Velo Borce, and Velo Zarace, which are all beautiful places for overnight anchoring. On the south side, there is also the beach Dubovica, which is one of the more hidden gem beaches of Hvar., Red Rocks and Sveta Nedilja.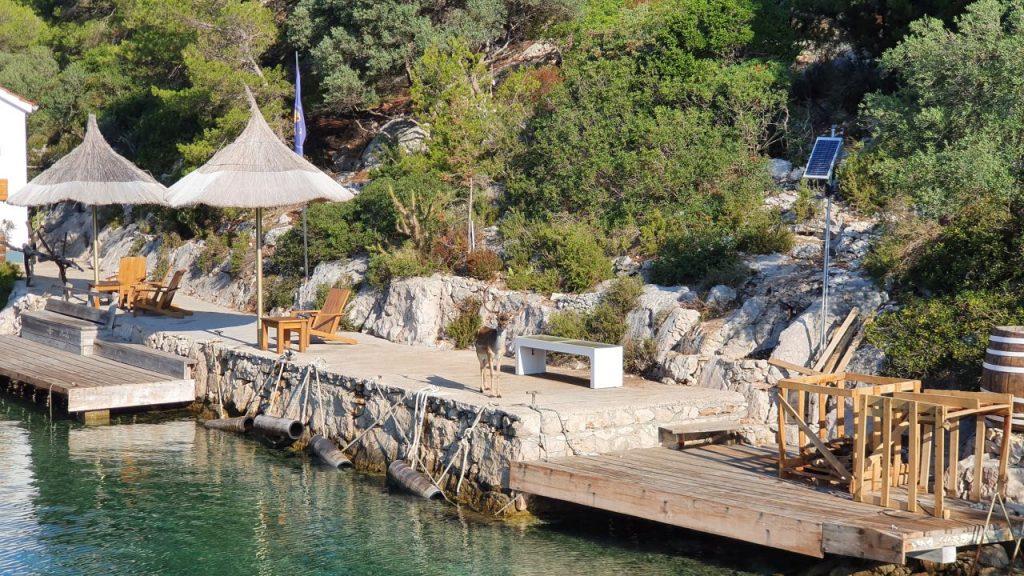 Last but not least The Paklinski Islands, a group of twentyish islets and rocks right in front of the Hvar town. If by this point you still haven't decided to sail, now is the perfect moment to rethink it. Imagine yourself relaxing on a deck of a luxury sailing boat, soaking up the sun and gliding through the crystal clear sea, and stopping for swimming, snorkeling, or paddling whenever you wish.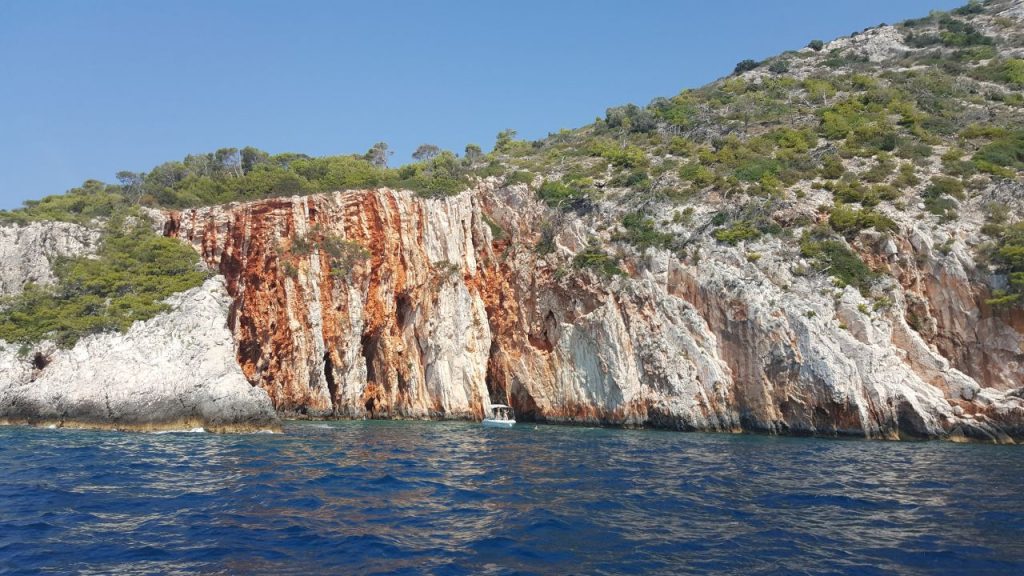 Don't miss the most popular bay Vinogradisce with its famous bars and restaurants. Have a relaxing day at beautiful Bay Tarsce or Bay Okorija, or if you are into partying go to Carpe Diem beach bar and nightclub, reachable only by boat located on the islet Marinkovac.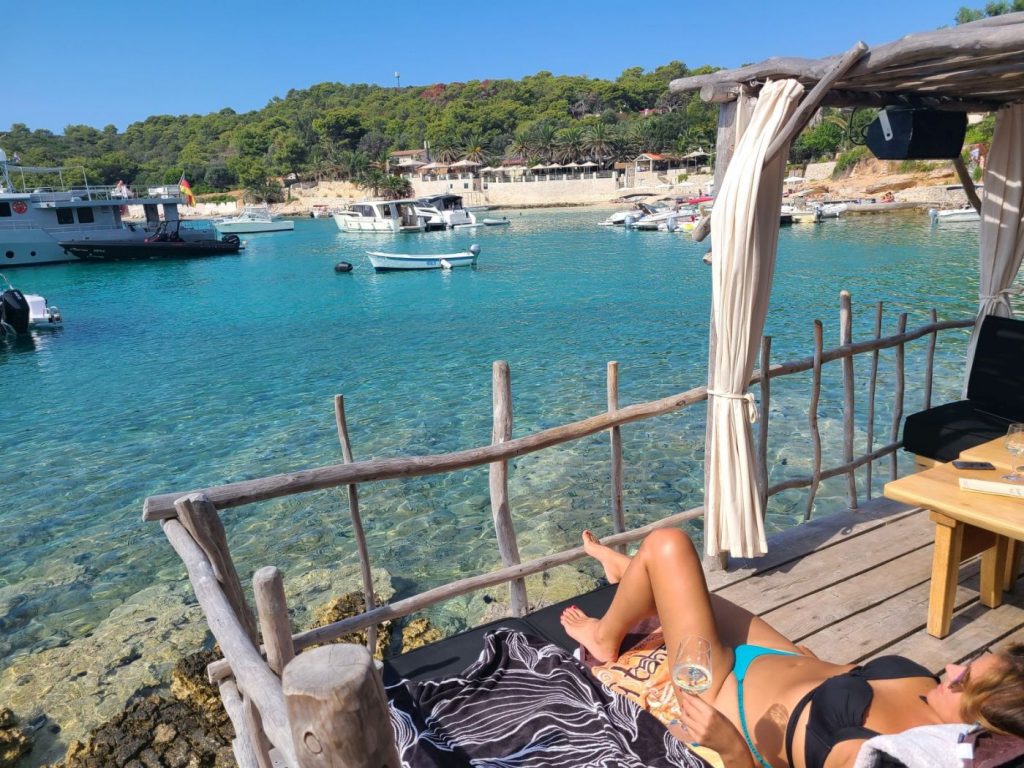 And while you're enjoying your vacation on the island Hvar Croatia, don't forget to try some of the local delicacies in one of the many seaside restaurants with a glass of good wine.
The cuisine of the island of Hvar have a rich variety of fish made according to traditional indigenous recipes.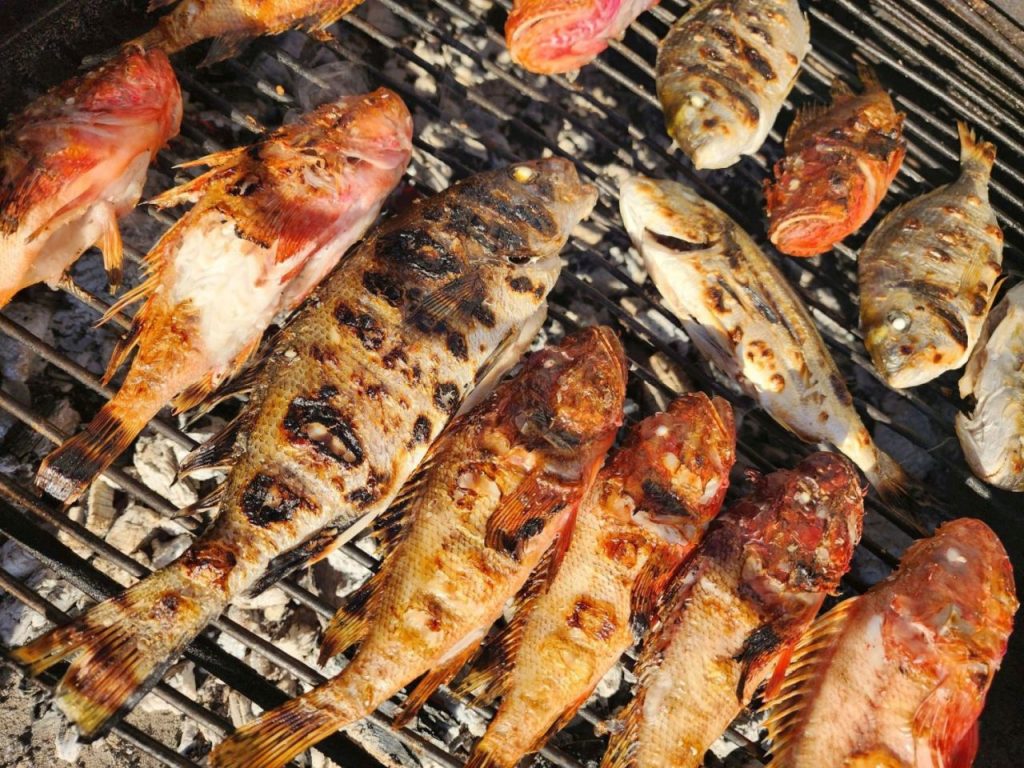 For Yacht Rentals & Customized Tours Check Out Our Yacht Rentals Page and send us an Inquiry 🙂